Way way back in the 1980s—technically 1981—a young plumbing apprentice named Jeff Parks, schooled by his father who had helped GATX split atoms and NASA build lunar landing modules, set out onto the streets of Skokie, Illinois with a van and a dream: to build a plumbing company that would invent a new way of doing business in the industry, and continually pave a path forward for innovation and exploration in all things home-fixture related.
Forty years later, Jeff Parks' dream hasn't just become a reality—it's transformed the surface of the local Chicago Plumbing Industry for good.
Parks' Plumbing & Sewer Inc. grew from a small crew of good-hearted guys who liked working on pipes out of nothing more than a rented van, to an entire company of licensed plumbers, sewer men, inspectors, pipe fitters, office workers, and more.  Parks' tackles everything from flood control, to residential and commercial plumbing, to now HVAC and Electrical Infrastructure.
For almost half a century, Parks' Plumbing & Sewer has been working tirelessly to make themselves not just the best neighborhood plumbers in the business, but an honest, trustworthy, hard-working team that gives people what they need: good service from a reliable family-owned company whose pedigree is, literally, as high as the stars.
So… leaky faucet got you down?  Pipes burst?  Did the basement flood… again?  
Well, worry no longer, frown no more, and if you give us a call, smile today—we're on our way!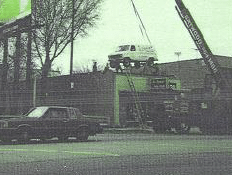 Since our founding in 1981, our company's focus on quality work and reliable service has enabled us to become the region's dominant flood control and plumbing company.
Over the years, Parks' Plumbing & Sewer, Inc. has grown substantially. We employ a whole team of licensed plumbers, inspectors of Cross-Connection-Control Devices, pipe fitters, and sewer men. Most of these employees are long-term and full-time personnel. The management personnel is largely made up of college graduates. Together with the rest of the office staff, we have accrued over 100 years of experience in our field. Of this company team, we are justly very proud.
Jeff Parks founds Parks Plumbing & Sewer in Skokie and sets out to pursue his dream.  Back then, we were nothing but a crew of a few good plumbers and a van.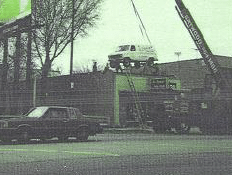 Parks' gets its first growth spurt, and we move into new offices, hire more personnel, and continue to diversify our services.
The business continues its expansion, and this time, not just with new services or buildings, but with our public representation too when we make an appearance on an episode of Ask This Old House.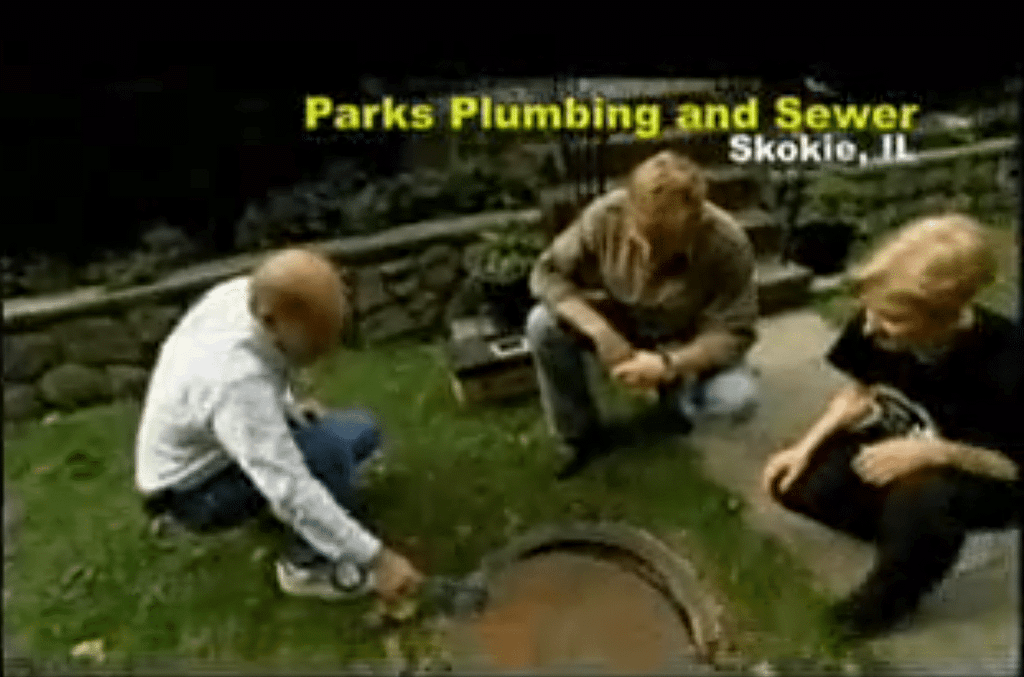 When the flood of '07 hit, Parks' was out on the streets, helping people get their floods under control and their lives back on track.  You could even read about it in the paper!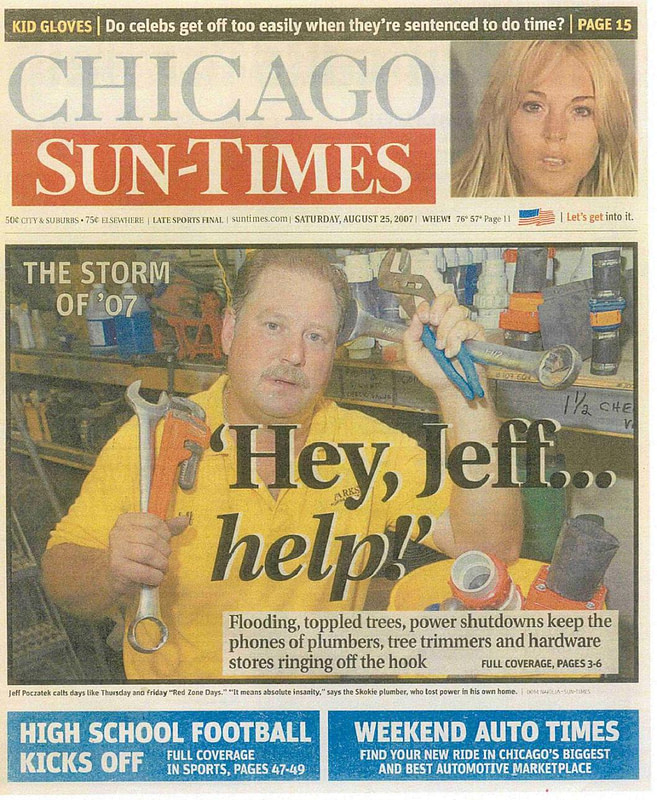 Almost thirty years from our founding date, and Parks' by now has evolved into a fully-fledged outfit of professional plumbers, inspectors, and pipe men, providing valuable neighborhood services and good honest work.