Drain repair In chicago: What You Should Know
Drain repairs aren't always as simple as they seem or as straightforward as homeowners and plumbing professionals want them to be.  They can begin as a simple replacement job—but sometimes they end with taking out, repairing, or replacing entire sections of piping and plumbing.
So it's important, if you're thinking of hiring Parks' Plumbing & Sewer, the local Chicago plumbing experts, to ask them their advice on good drain maintenance and what their preferred drainage systems/types are.  This will help you keep your pipes and fixtures healthy and running for a long time to come.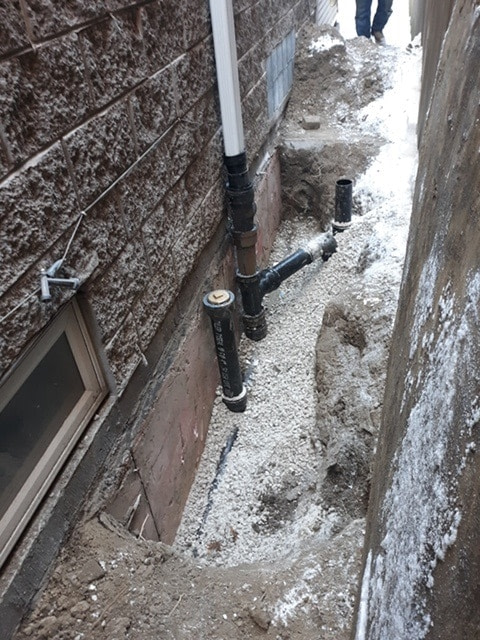 What Are Some Drain Issues?
Over time, pipes start to wear down.  Their linings can strip off, whole sections can deteriorate, and even bits and pieces will break off and lodge at random bends and curves in the pipes.  All of these can contribute to drainage issues.
This case of drain repair may not make itself known to homeowners until it's too late: a broken pipe.  
This can occur because of age, shifting and settling soil, frozen ground, and so on.  Regardless, if a pipe has burst or broken, you're often better off outfitting it with a new drain as well.
This can be a big deal for two reasons:
1.  A major clog can take a long time to accumulate, and by the time it does, it will have the time and the opportunity to block a good chunk of your pipes.  So regular drain repair or cleaning techniques won't work—you'll need the full kibosh.
2.  Big clogs that occur could very well mean: 
Your drain wasn't installed properly.
The drain line has started to age poorly.
The original model wasn't built to handle what it has to now. 
If such a clog occurs, consult your local plumbing experts for drain systems and maintenance techniques that will keep that doomsday clog from happening again.
Choosing Parks' Plumbing & Sewer, Inc.
After forty years in the Chicago plumbing industry, Parks' Plumbing and Sewer has learned what it takes to deliver high-quality plumbing services that get solid results to customers around the Chicagoland area.   
Our licensed plumbers aren't just employees—they're experts in their field, and they've been tackling drain repairs and other plumbing concerns with a level of professionalism and customer satisfaction that is a testament to four decades of gold-standard service.
Other Services You Might Be Looking For