Chicagoland's Premier Backwater Valve System, the 'DOUBLE GUARD'
™

SYSTEM: What You Should Know
A backwater valve system is an integral part of keeping your home dry and secure during a rainstorm or flood. 
The system is designed to prevent a surge of wastewater from traveling into your home.  The system does this by using a valve that remains open during periods of normal flow, but closes in the event of a City Sewer backup.
And, unlike other plumbing companies, Parks' Plumbing & Sewer, Inc. goes the extra mile with our patented 'DOUBLE GUARD'™ system.  
The Parks' 'DOUBLE GUARD'™ system is made up of two valves that seal off your home from the City pressure, a feature that significantly prevents the chance of a system failure.   On top of this, the system boasts a success rate of over 99% after forty years of installations, and that is why we at Parks' Plumbing & Sewer are the preferred Flood Control Company in Chicagoland.
How Does A Backwater Valve Get Installed?
Backwater valves are usually installed 10-15 feet in front of the home, and never inside of it so they can be attached to the main sewer line.  This helps the system better protect the entire home from being over-taxed by highly-pressurized City Sewer backup.
At such a depth, many companies install the system through the use of heavy machinery to dig up the large excavation.   As any good homeowner knows, heavy machinery can cause a whole host of problems, including, but not limited to:
Cracking sidewalks.
Broken or crushed sprinkler piping.
A destroyed lawn, trees, or bushes.
And more.
Parks', however, always takes the utmost care to dig the excavations by hand.  Yes, it takes more time—but would you want your dentist to use a jackhammer on your teeth, or his small detail tools?  When Parks' does the work, the end result is a beautiful, meticulously installed, solid flood control system.  And at the end of the day, isn't that what you want?
Why Should You Install A backwater valve?
It's not just older homes that might not have backwater valves—even newer models can leave out or skip important steps in the name of cutting costs.  If you're having doubts, contact Parks' Plumbing & Sewer to perform an inspection and see what the situation is.
This is one of the most obvious signs of an issue with your plumbing.  If water is backing up into your home or basement, it's time to have it checked out and solved by the professionals at Parks' Plumbing & Sewer.
If You Live In A Flat, Rainy Area, It's Practically A Must
Backwater valves are some of the simplest and most common flood control mechanisms in use today, and for good reason.  They're durable, reliable, quick for our Parks' Plumbing Professionals to install, and for areas that experience heavy rain at one point in the year or another, they're almost essential in keeping wastewater from backing up and flooding homes. 
If you've realized you need a backwater valve installed, repaired, or replaced, don't phone the first guys in the book.  Take your time—do your research, and go to the #1 Flood Control Company around, the company that's been in business for over 40 years and has installed over 20,000 valves.  The logic of a backwater valve system might be simple, but even the simple concepts can have many problems without the experienced people who know how to handle each and every situation encountered in the field. 
It takes the right company to have a superior system installed, so get the experienced service and quality flood control system you deserve, and call the Flood Control Specialists at Parks' Plumbing & Sewer today!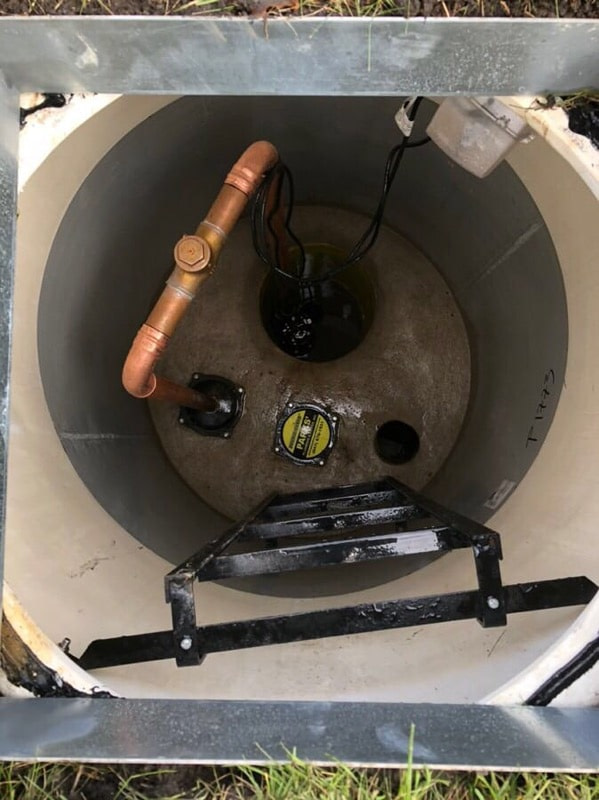 The Parks' Double Guard™ Backwater Valve System
If you're looking for a good piece of flood control technology, then you've come to the right place.  
Our 'DOUBLE GUARD'™ Flood Control System is a proprietary piece of technology invented, designed, built, deployed, and maintained by us at Parks' Plumbing & Sewer Inc.  Quite some time ago, we saw the need for a truly innovative and durable flood control valve system that wouldn't just be something cheap and thrown-together.  People needed something that lasted—so we designed it ourselves and gave it to them.
The system is mechanical and fully automatic, meaning that electrical failure won't cause it to falter.  Our 'DOUBLE GUARD'™ System is activated only when sewage from the City or Village sewer mains begins to flow back towards your home.   
How? 
 Well, when the 'DOUBLE GUARD'™ valves feel the back pressure from the city main, the valves close and seal tight, keeping your home dry.   What's more, the valves can be accessed for maintenance and annual check-ups through our patented fiberglass vault by removing eight stainless steel bolts that release two iron cover plates sealed with neoprene gaskets designed to handle the city back pressures easily.  This powerful back pressure can easily exceed 200 pounds of force on the internal 6-inch valve face, and this is why we at Parks' use an ALL-BRASS VALVE!  Our valves are all metal, with a cast iron housing and stainless steel parts.  Other companies use a galvanized metal box with plastic parts and styrofoam pieces.  You definitely don't want any plastic parts in a valve with that kind of pressure, especially not one that's supposed to keep your house safe from City Sewer backup.
Advantages of a Fiberglass J-Vault
Along with our' DOUBLE GUARD'™ VALVE being the best in the market you have the option to upgrade to our premier J-VAULT™.
This J-VAULT™ is an option that should not be passed up, it is the best value for your money that you can buy.  Right now 9 out of 10 of our clients select the J-VAULT™.  It is truly the latest and greatest vault on the market.  The City plumbing inspectors just love seeing the newest technology being used. 
Here just a few of its benefits:
Instant extended warranty, 10 year vs. 5 Year.
Lasts over 75 years compared to about 25 years for a concrete vault.
Cannot absorb water–prevents freeze cracking.
Adds value to the system and therefore the home.
No water infiltration through fiberglass walls in a pressurized sewer situation or from natural groundwater. (Groundwater to Treatment Plant – Electrical Usage)
Cleaner/ Neater Finish.
Easier to keep clean.
Brighter inside for maintenance work and observation.
Can install in tighter places, like back yards.
Can avoid more obstacles like Sidewalks, Yard Fences, Gas lines, Water lines, etc.
No big heavy equipment on your property which can damage; grass, driveways, sidewalks, utilities, sprinkler systems, fences, etc.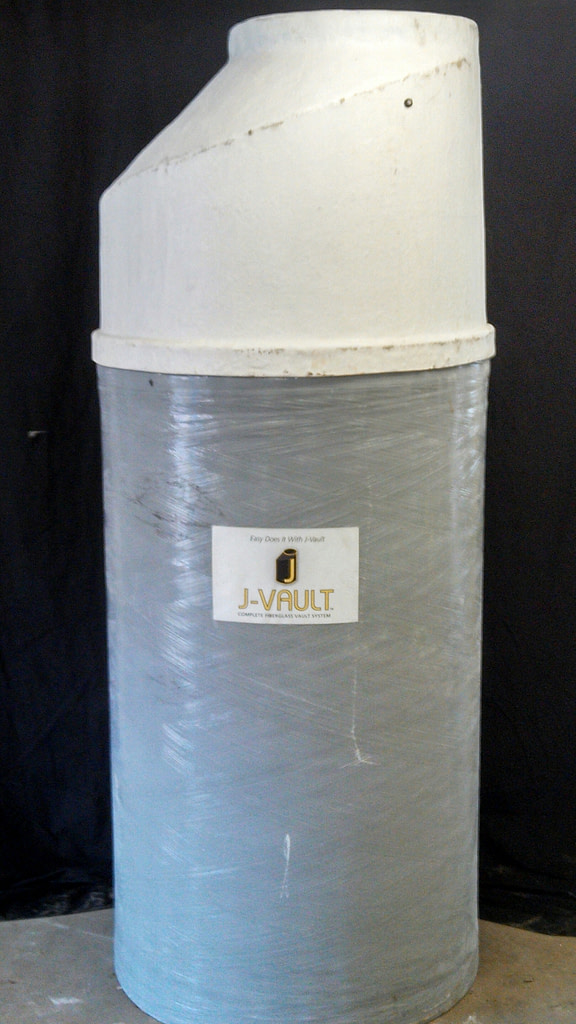 Eccentric design for easy entrance to ladder, better positions electrical outlet.
Better electric seal and electric connection into vault.
Better step design, full ladder installation.
Final product has a solvent welded joint / permanent and no leakage.
It's the latest and greatest technology and it HELPS PREVENT FLOODING!
Some of our competitors use valves that aren't much more than Styrofoam floats and cheap plastic flappers.  Parks' Plumbing & Sewer uses red brass for our 'DOUBLE GUARD'™ valve system, an inert material estimated to last over two hundred years.
Intimate knowledge of the product
We've been using our 'DOUBLE GUARD'™ SYSTEM for over 40 years.  We've been improving the overall system at every opportunity, we know how it works, and we know that it does work!  With over 20,000 valves installed in Chicago and the surrounding suburbs, there's nobody better to install your home's flood protection, and there is no better system to install to protect your largest investment, YOUR HOME. 
Professional Quality from Chicago Plumbers
It's not every day that someone, even a plumbing company, decides to invent a part for themselves. And it's even less frequent that someone invents parts that work.
Well, that's exactly what we did, and we're proud of it, because that kind of quality work doesn't just mean we know what we're doing—it means that we could make something better, for you, and get you the home care and dry basement you deserve.
Other Services You Might Be Looking For