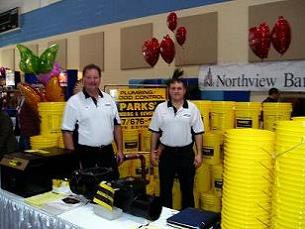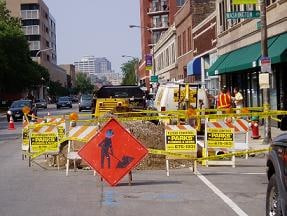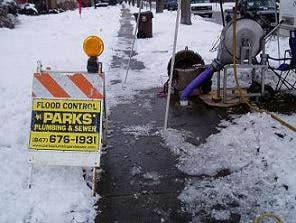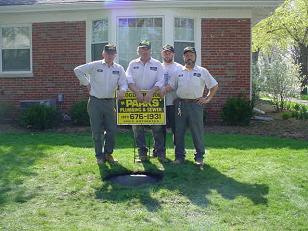 We are here to assist you, both now and in the future.  We've been in business for a long time, and we guarantee and stand behind our work.
We're confident that you will be happy with our highly skilled team of experts and that your problem will be repaired in a timely fashion, and we appreciate the confidence we hope you will place in us.
Parks' Double Guard™
Backwater Valve System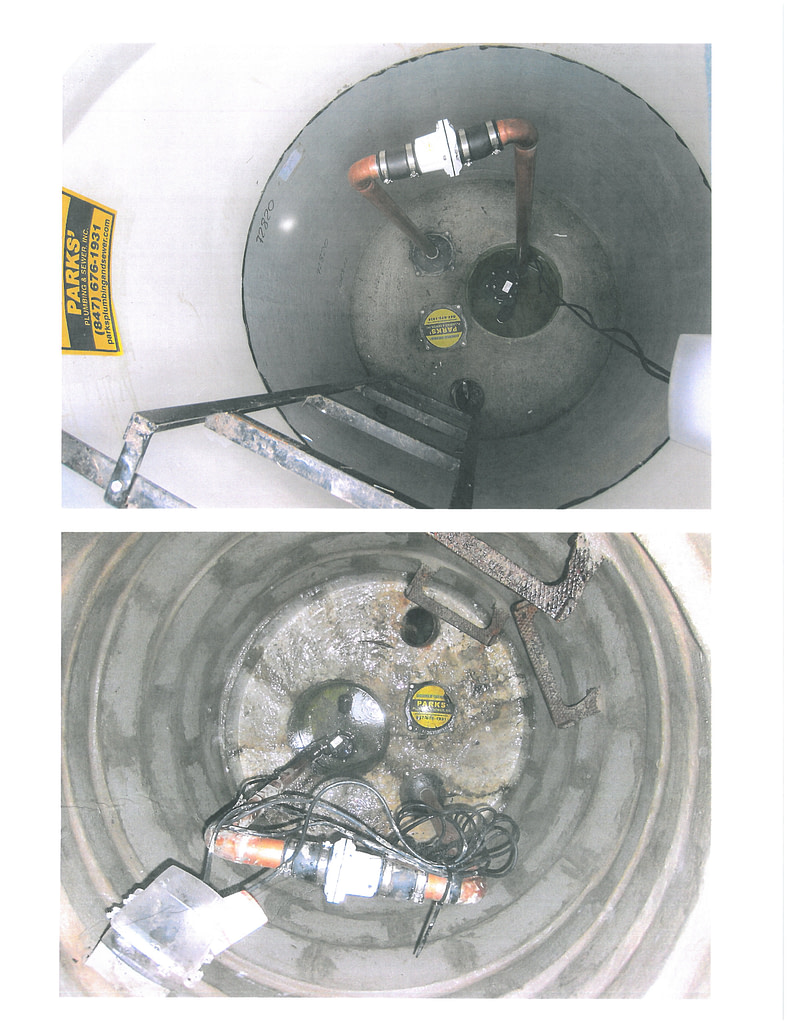 Instant extended warranty, 10 year vs. 5 Year.
Lasts over 75 years compared to about 25 years for a concrete vault.
Cannot absorb water – Prevents freeze cracking.
Adds value to the system and therefore the home.
No water infiltration through fiberglass walls in a pressurized sewer situation or from natural ground water. (Ground Water to Treatment Plant – Electrical Usage)
Cleaner/ Neater Finish.
Easier to keep clean.
Brighter inside for maintenance work and observation.
Can install in tighter places, like back yards.
Can avoid more obstacles like Sidewalks, Yard Fences, Gas lines, Water lines, etc.
No big heavy equipment on your property which can damage; Grass, Driveways, Sidewalks, Utilities, Sprinkler System, Fences, etc.
Eccentric design for easy entrance to ladder, better positions electrical outlet.
Better electric seal and electric connection into vault.
Better step design, full ladder installation.
Final product has a solvent welded joint / permanent and no leakage.
System, Fences, etc.
Latest and greatest technology and it HELPS PREVENT FLOODING!
Copper Piping is used to increase lifespan
Our own, experienced and drug-free workers
Frequently use subcontracted labor, thus insurance problems may arise
We Dig by Hand and use boards to protect your grass
Others often leave you with a huge clean-up or lawn repair job
We have Licensed and Insured electricians who have been working with us for many years
Others have their wiring done by laborers without the proper licenses
Licensed to install all three flood control systems available: Overhead Sewer Systems, Backwater Valve Systems, and Lift Stations
Sewer contractors are not licensed for all three