Sewer Repair in Chicagoland: What You Should Know
Sewer repair could mean clearing out pipes of excess vegetation and debris, outfitting a new pipe to replace the old, or constructing an entirely new system, above or below ground.
It is vital to a home's health and the well-being of the larger community that sewer lines remain unobstructed and well-kept.  Failure to do so can result in backups, overflow, or run-off that won't just be an eyesore or an ugly smell, but could potentially lead to serious health ramifications and effects if not properly dealt with.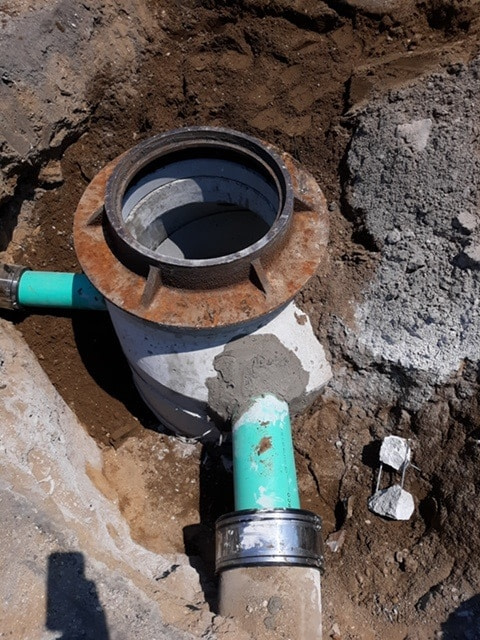 What Kind of Sewer Repair Should You Get?
This is when plant roots and other vegetation have grown in a pipe so much that it all ends up blocking the actual in-flow and out-flow of water and waste. A Parks' team will descend to fix the problem with rodding equipment, remove the obstruction, and make sure the water can flow smoothly again.
It could be tree root that's split a pipe in half, or general damage from lack of maintenance, or maybe someone just didn't put the line in right.  Whatever the case, cause, and factors, Parks' Plumbing & Sewer is fully equipped and prepared to investigate the situation, locate the problem, and repair the sewer line in a timely and efficient manner.
Other Sewer Repair Services
Parks' plumbers have done trenchless sewer repairs, any number of miscellaneous cleaning operations, and seen the spread of unique problems that come from a sewer in need of repair.   Whatever problem a home or business owner may have found, chances are we've seen it and handled it before.  
So put the worrying aside, get us on the phone, and we'll take care of what you've got, just like we have for over forty years and counting.
Picking Parks' Plumbing & Sewer for your sewer Repair
We've been making sewer repairs and providing a wealth of other high-quality and professional plumbing services in Chicago for over forty years. And we've done so with honesty, attention to every customer's needs, and an openness about us and our process that's second to none.
So whether you need cleaning, sewer rodding, pipe repair, fixture replacement, or just a bit of advice on what the best course of action is for a sewer line that's been giving you some problems, give us a call and smile today—we're on our way!
Other Services You Might Be Looking For